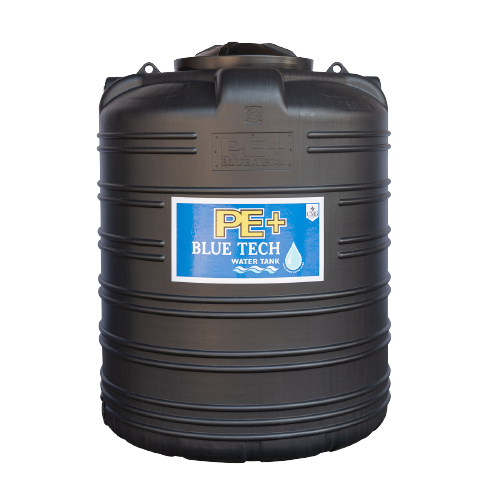 PE+ Blue Tech
PE+ Blue Tech water tank is produced using ATMOZ technology. The tank is produced using high quality food grade material and can withstand many weather conditions. Consists with inner white layer, large manhole, lugs to lift and many other benefits. The product also comes with a comprehensive warranty of 10 years.
Tank Dimension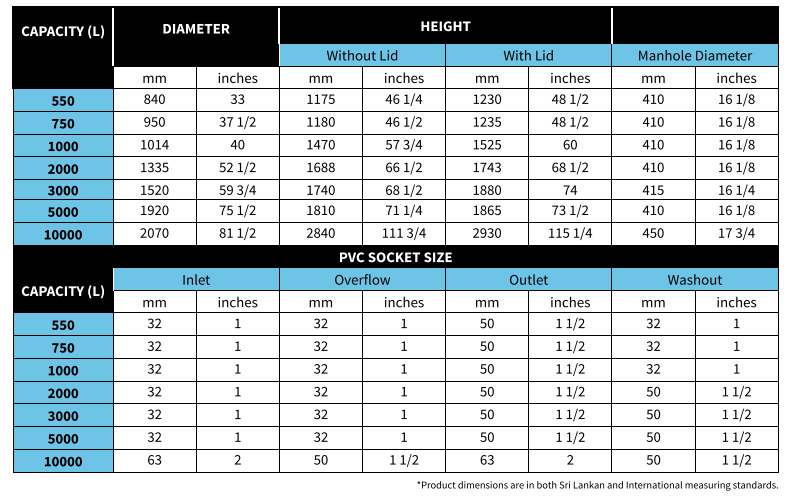 Sizes

Installation instruction
Construct a 5" or more high wall around the water tank, using a masonry bricks.
Leave a space of 4" around the tank.
Fill the area with fine sand to a height of approximately 100mm/4".
Place the tank securely on the fine sand layer as indicated below.
This waster tank is not recommended for underground use.
For the best results, connect the inlet, outlet, washout & Overflow lines, using the S-lon PVC pipes & fittings provided. It's always recommended to obtain the service of an experience S-lon Plumber.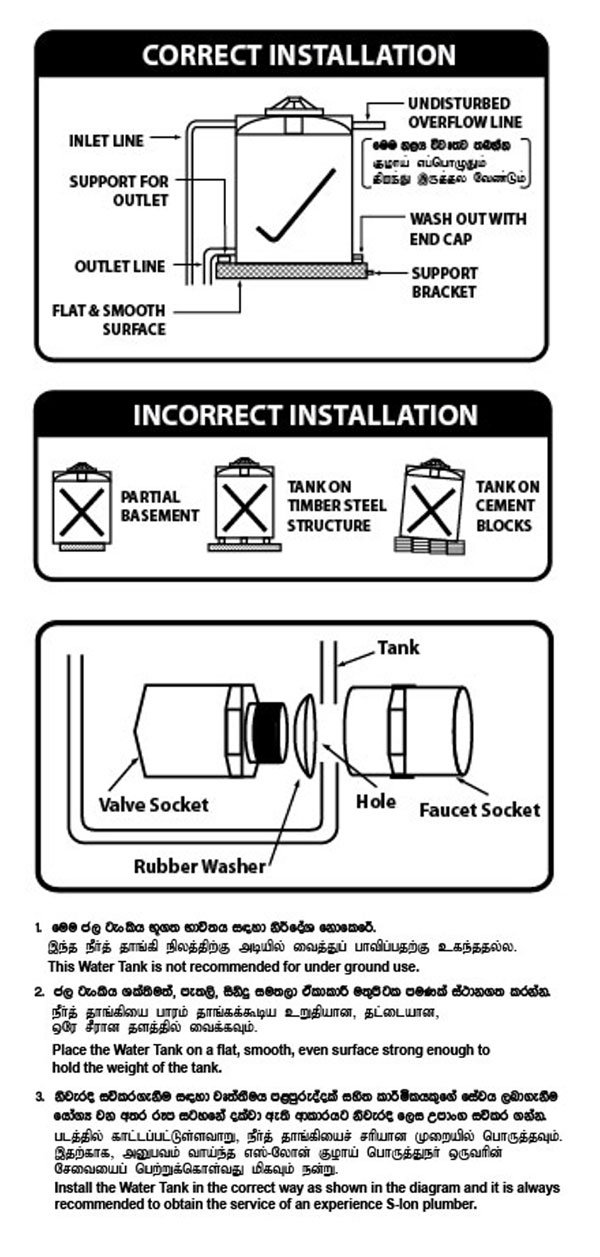 How to Install a PE Plus Water tank at home