Products

Household Plastics
Trays
Polymate trays are specially designed for households, quick service restaurants, cafeterias, food courts, schools and healthcare operators.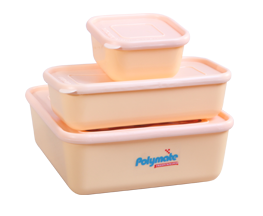 Freezer Container Sets
Freezer containers seal in the taste of food, so you can turn yesterday's Leftovers into today's lunchtime treat, resulting in less wastage of food.
They are made using FDA approved materials.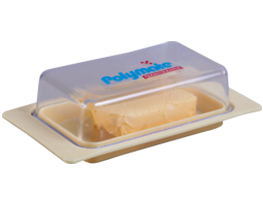 Butter Dish
Elegant looking, easy handling butter containers, produced using Food Grade Materials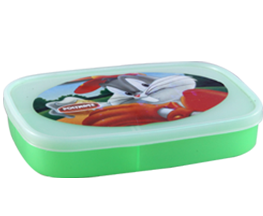 Lunch Box Green
Strong and elegant looking lunch boxes, produced using Food Grade Materials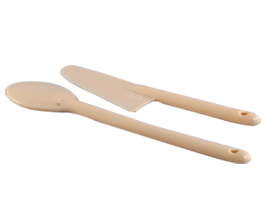 Spoon & Spatula
Handy design, produced using Food Grade Materials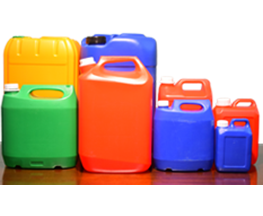 Cans Range
Available in 1 liter to 25 liter capacities. Different colors to choose from. Ideal For industrial use.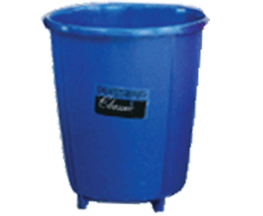 Waste Paper Bins
Stronger bins for waste disposal purposes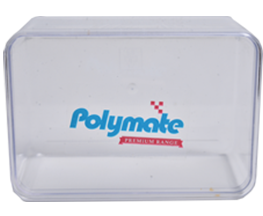 Crystal Box
Transparent box with a lid. Made using food grade plastic material, they are ideal for household and industrial use. Can be used as a packaging solution for small businesses.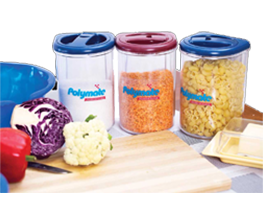 Canister
Made using food grade plastic materials, our food storage containers keep everything tidy and easier to find. The see-through sides let you tell at a glance when you need to re-stock. Our canisters are ideal for storing spices, food and other ingredients.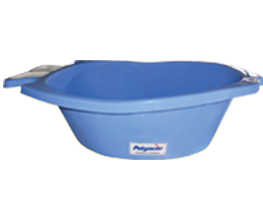 Baby Basin
Attractive design for the babies. Pink is also available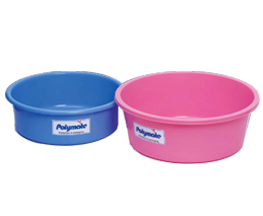 Basins
Made using food grade plastic material, Polymate Basins are ideal for washing and day to day household use. They are comfortable to carry, durable and affordable. Available in 6l,9l,25l, & 70l capacities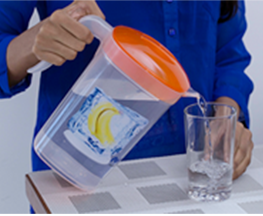 Square jar
1800 ml transparent Square Jar is made using food grade material and Are available in attractive colors.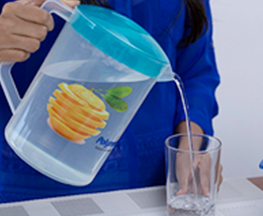 Round Jar
This 2000 ml transparent Round Jar can be used with both boiling hot water and ice cold water. They are made using food grade material and are available in attractive different colors.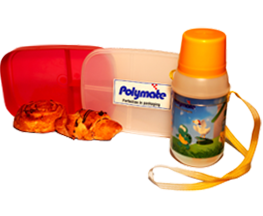 Lunch Box and Water Bottle
Made using food grade plastics, Polymate Lunch Box is specially designed for children and can hold hot and cold food items. The lid creates an aroma-tight seal, so the food you store stays fresh for longer.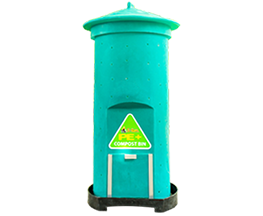 Compost Bin
The 160 Liter capacity compost bin is easy-to-use and it converts your household garbage to compost. It will initially take three months to convert the garbage to compost and afterwards you can remove compost on a weekly basis.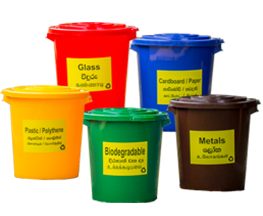 Segregated Garden Bins
Our bin range is designed for easy cleaning and can be used for variety of purposes within the household and in the garden.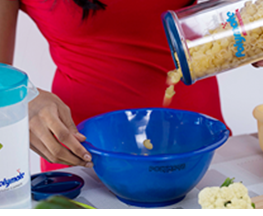 Rose Bowl
Simple yet timeless kitchenware with a modern touch. The soft, round shapes and
Attention to detail frames the food on your table really well. The size and shape of the bowl makes it perfect for use as a soup bowl.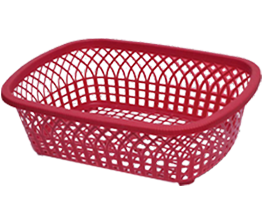 Multipurpose Basket
Available in 4 colours. Suitable for household and industrial use. Perfect for transporting damp clothes from the washer or collecting dry clothes for ironing. Suitable for both indoor and outdoor use.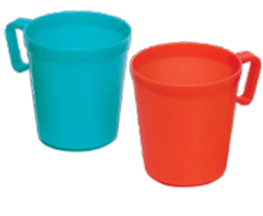 Picnic Cups
Picnic cups are made using food grade plastics and are available in
Different colours. They can be stacked inside one-another to save space in your Cabinets when not in use.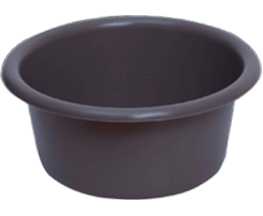 Rainbow bowl
Rainbow bowls can be used as a mixing bowl, toss salads, mix dough, stir batter and more. Made with food grade material. Safer to keep warm and cold food items.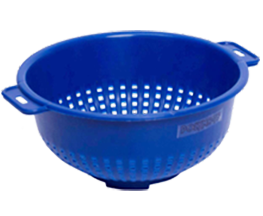 Colander
Bowl-shaped kitchen utensil with holes. Can be used for draining food such as pasta or noodles. Colander is also used to rinse vegetables. Colanderallows liquid to drain through while retaining the solids inside. Can be used for hot food draining.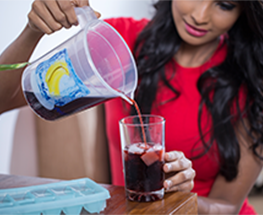 Tea Jar
1 L Capacity jug.Can use as a measuring jug to measure the volume of liquid or bulk solid cooking ingredients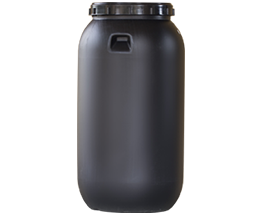 Gherkin barrel
260 liters HDPE Material. 112.5 Height with lid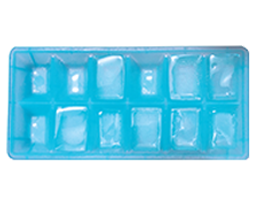 Ice cube tray
Made with food grade materials. Freezer safe
Gift range
Polymate Candy Collection
Polymate Candy Collection is specially designed for modern pantries. Candy collection helps you to be more organized and arrange your utensils the way you desire. Candy collection is also made with food grade material and promises you to keep your food safe and fresh.