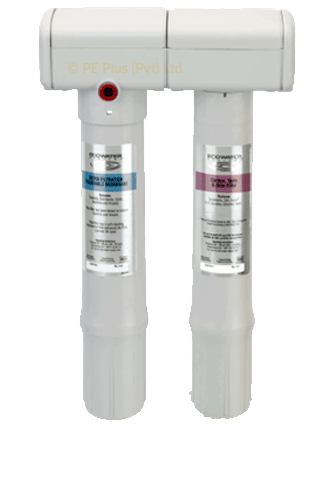 Water filter per ltr price - Rs. 1.20
Eco Water – Water Filter
EcoWater Systems, a Berkshire Hathaway Company stems is a member company of The Marmon Group, an international company of over 140 autonomous manufacturing and service companies and a subsidiary of the Berkshire Hathaway Company. They have been making water cleaner and safer for homes since 1925; today, EcoWater is one of the world's largest manufacturers of residential water treatment systems. Their mission remains as clear as ever: provide better water for you, for your family, for your home. PE Plus is the proud to be the local partner for EcoWater filers' distribution in Sri Lanka.
800FFDC Water Purification System
0.14 – 0.69MPa
20 – 100psi
Flushable Membrane Filter (0.01μm) (UF)
Carbon, Taste & Odour Filter (5μm) (CTO)
Filter Replacement Periode
UF (F3) > 3-5 Years
CTO® > 12 months
Water filter per ltr price
Over the years, the dynamic PE Plus team has achieved new heights continuously. We strive to achieve even more year after year with extensive manufacturing and sales operations and production extensions. By all these, we gear ahead in providing the best for our customers.