S-Lon PE+ Premium
Our signature S-Lon PE+ Premium water tank manufactured using the Roto Moulding technology, high quality materials; S-Lon PE+ water tanks are manufactured to the highest of standards. While available in capacities of 350l, 500l, 750l, 1000l, 1500l, 2000l and 5000l, a threaded lid for security and a white inner layer to check for purity; S-Lon PE+ Water Tanks make for your ideal choice. Turn to S-Lon PE+ Water Tanks, and choose superior quality for your home today.
Features
Complete with
Inner-White-Layer
TANK DIMENSION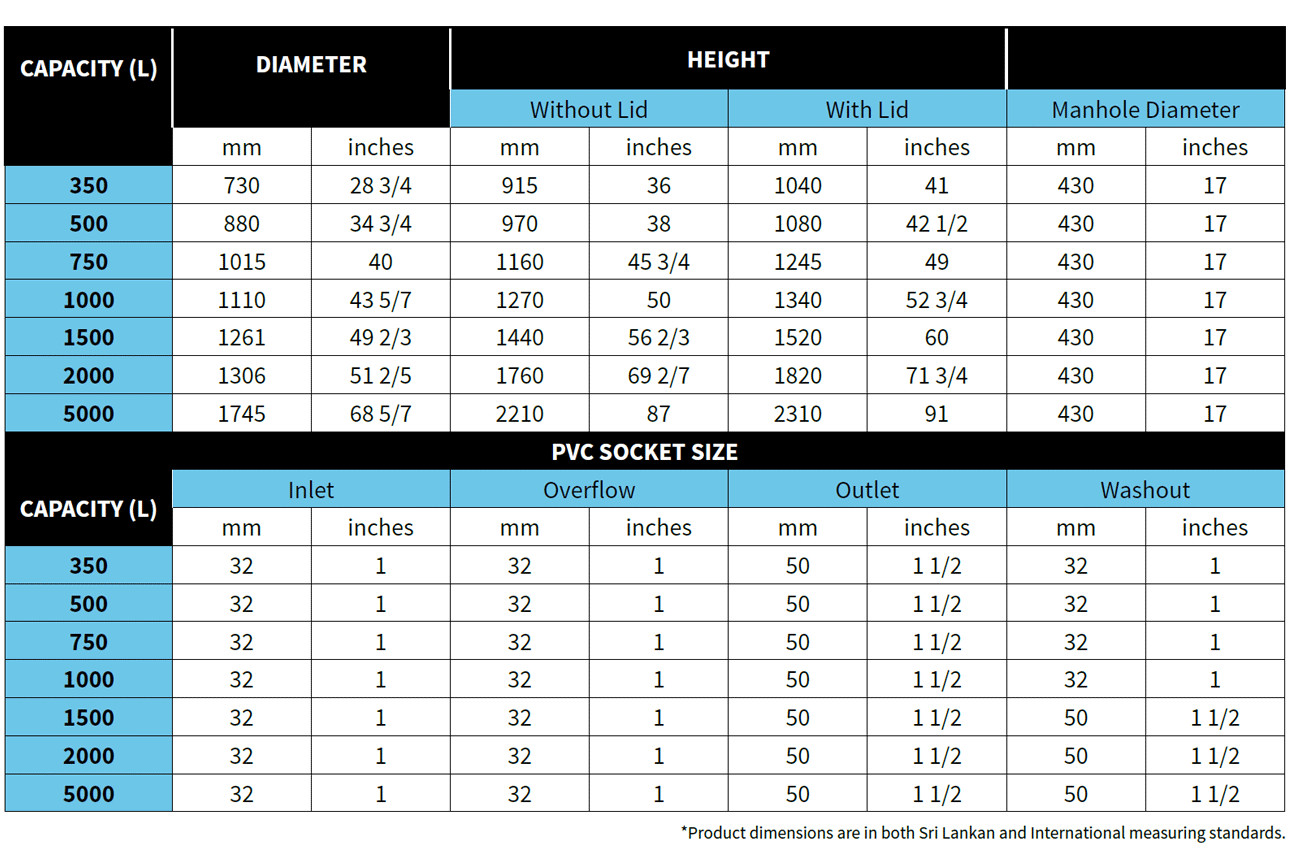 Sizes
5000l

2000l

1500l

1000l

750l

500l

350l
Installation instruction
Construct a 5" or more high wall around the water tank, using a masonry bricks.
Leave a space of 4" around the tank.
Fill the area with fine sand to a height of approximately 100mm/4".
Place the tank securely on the fine sand layer as indicated below.
This waster tank is not recommended for underground use.
For the best results, connect the inlet, outlet, washout & Overflow lines, using the S-lon PVC pipes & fittings provided. It's always recommended to obtain the service of an experience S-lon Plumber.